Acknowledgements
A website like this would be worthless if it were not for the photographic contributions of a number of people (both local and visitors) who have given permission for us to use some of their images.
Where possible, clicking on the photograph will click through to the website of those concerned - but in the meantime, here's a list. Thanks to all.
Hebridean Whale Cruises: www.hebridean-whale-cruises.co.uk
Gairloch Marine Life Centre: www.porpoise-gairloch.co.uk
Eoghain Maclean: www.eoghainmacleanphotography.co.uk
Dean Bricknell: www.deanbricknellphotography.com
Glass Bottom Boat: www.seawildlife.co.uk
Scottish Natural Heritage: www.snh.gov.uk
Much of the text, and several of the photographs were contributed from Barry Blake, of Gairloch - in particular, he has contributed towards the sections on Birdlife, Butterflies, and Flowers. Barry has also produced several local guides to the area covering these wildlife groups.
Thanks also to Jonathan Willet (Highland Council) for Dragonfly / Damselfly material, and to the photographers involved in Highland Council's excellent leaflet on the subject.
For information on the Environmental and Biodiversity life of Wester Ross, the Wester Ross Environmental network is where to go......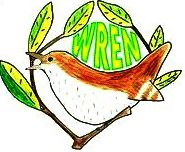 For a walk in a Community owned woodland area, with wildlife, primrose walks, ongoing restoration work and much more, try Laide Wood. Infomation on their website - just click on the photograph below!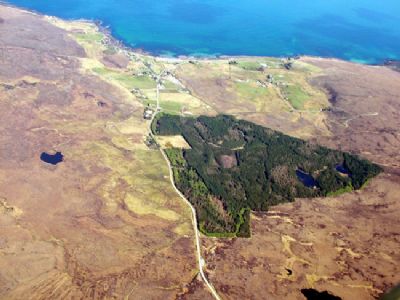 And we don't all have websites, of course..............thanks also to Douglas Gibson, Fran Cree, Ronnie Mullaney and the Gairloch Business Association for assistance, committee time, occasional cakes and biscuits.
And finally: The contributions in the form of short videos. These are shown on the understanding that the content is OK'd for public consumption via a "not for profit" group - if this is not the case, please let us know, and these will be removed.